One of the greatest actors of our time passed away this week. He was only 69, but cancer doesn't know age, fortune or fairness. And it surely doesn't care about genius. But since I can't change a damned thing about Alan Rickman's passing, except for being more grateful for my "survivors" who are still with me, I decided to pay this brilliant man my respects in the most lasting way I know of. With books.
Because, sure, he starred in some pretty damn awesome movies. I will never forget Dr. Lazarus in Galaxy Quest - "By Grabthar's hammer, by the suns of Warvan, you shall be avenged!". He was sweet in Love Actually, broke my heart in Snow Cake, slayed me in Sweeney Todd - which was a wonderful Tim Burton adaption of the musical. And he was absolutely on fire as the genderless (maybe) voice of God, Metatron, in Dogma. I LOVED him to death!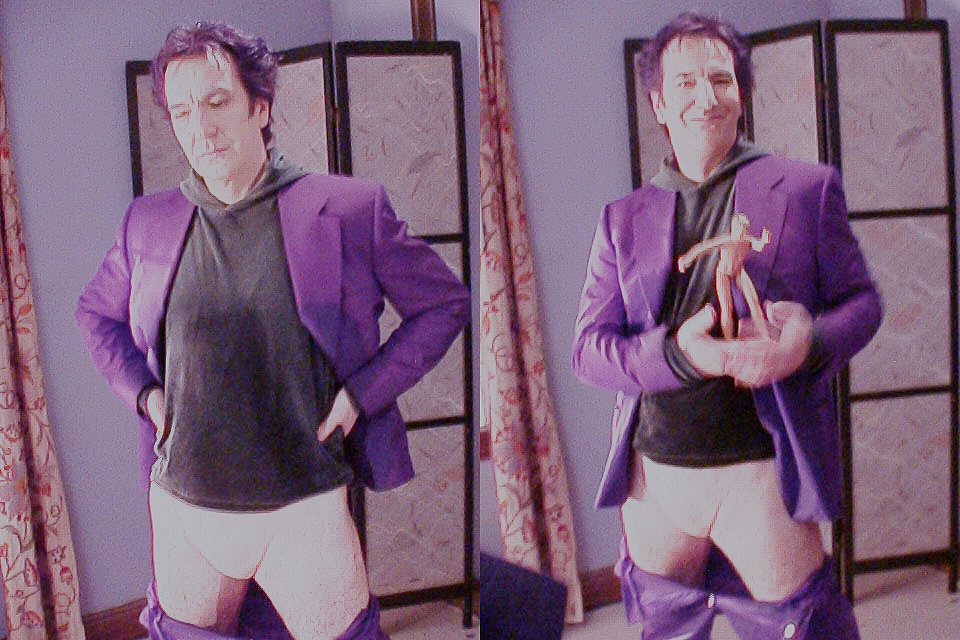 Same goes for Phil Allen in Blow Dry. That was HIS movie - nobody cared about Heidi Klum at any point in time. Plus, the foot tatoo inspired some people in my life in a way you wouldn't believe. Really, you wouldn't.
But even more remarkable were his roles in filmizations of really great books. Starting with a classic. Granted, I'm not a fan of Jane Austen, but Alan Rickman was great as Colonel Christopher Brandon in Sense and Sensibiltity.
And do you remeber the great voices he did in some movies? Marvin the Paranoid Android in The Hitchhiker's Guide to the Galaxy? Awesome! And Absolem! I adored Absolem, and Alan Rickman was the perfect voice for him in the latest Alice in Wonderland! And I can't put in words how much I'm looking forward to Alice through the Looking Glass this year.
And let's not forget him as one of the best known villains of all time, yes? As George, Sheriff of Nottingham, in Robin Hood: Prince of Thieves. I love the tales and ballads of Robin Hood - always have, always will. And Alan Rickman made one formidable Sheriff. He also nailed his performance as Antoine Richis, father of one of Grenuilles obsessions in Perfume: The Story of a Murderer. His pain was my pain in the end - despite me not liking the movie.
I could go on and on like that.
But of course there is one role that fit him like a second skin. The one role he filled like nobody else ever could. The one that changed my perception of a "villain/hero" in the story from this:
to this:
Alan Rickman managed something that only happened once or twice in my life as an avid reader so far. He REPLACED the character of Professor Snape I imagined in my mind while I'd been reading (and re-reading) the Harry Potter books for years - after only watching the first movie. Once.
Alan Rickman became the face of "my" Severus Snape in my own mind. That never happened to me before - not to that extent. I'm not sure if it was because he was perfect for the character, or the character was perfect for him, but either way, he was the most amazing actor in these movies. I grew up with this man as an idol, loved him to pieces as an actor AND as Severus Snape and I not only had tears in my eyes when his character died, but again when he left the real world behind. So while I'm not mourning an man I knew personally, I still mourn one of the greatest talents that - directly or indirectly - has been an influence on my life for many years.
And when somebody asks me in twenty years if Alan Rickman is still one of my most favorite actors, and if I still think of him when I think of Harry Potter - after all this time?
I'll answer:
"Always".